Freedom of Expression and Judicial Ethics, how to engage with the Social Media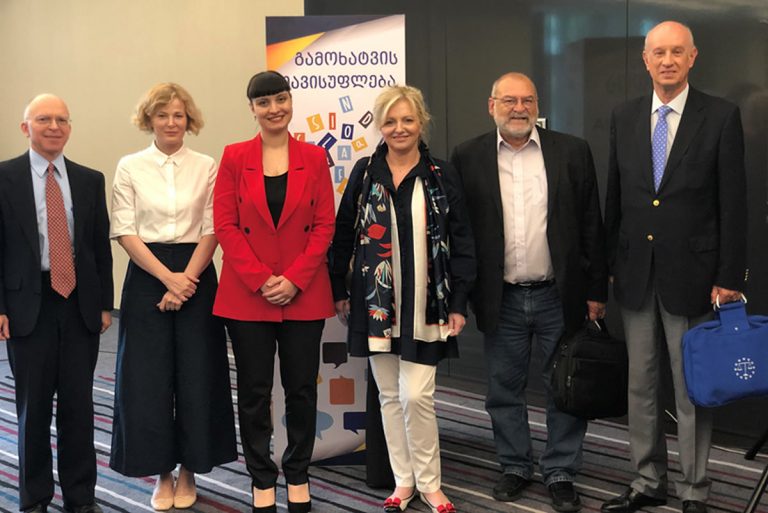 July 2019, Tbilisi, Georgia
The Forum aimed at raising awareness on freedom of expression and judicial ethics and discussing the balance between freedom of expression of judges and modern challenges. The event was focused on general legal framework and country – specific experience; best practices shared by international experts, main challenges of Social Media and Judicial ethics, and recommendations on the developing social media guidelines for judges.

The Forum was opened by Independent Inspector KetevanTsintsadze, Acting Chief Justice Mzia Todua, Secretary of the High Council of Justice Giorgi Mikautadze, the Head of the Council of Europe Office in Georgia Cristian Urse, the Head of EU4Justice project Renate Winter, and the Head of the USAID/PROLoG Giorgi Chkheidze.
The topics were presented by international judges and experts with significant expertise in this fields. On the panel on Social Media and judicial ethics and specific recommendations on how to use Social Media for judges were included Mjriana Visnetin, Council of Europe Expert, Judge Duro Mateus Cardoso, EU4Justice, Judiciary Support Project, James E. Moliterno, Vincent Bradford Professor of Law – USAID/PROLoG, Judge Ketevan Meskhishvili, Tbilisi Court of Appeals, Judge Ladislav Derka who is an author of the Czech Guidelines on the use of social media by judges and communication expert Ksenija Renko, Jupiter Strategic Consulting, Croatia, who is cooperating with the CEELI Institute on developing of "Practical Guidelines on Use of Social Media by Judges: Central and Eastern Europian Context".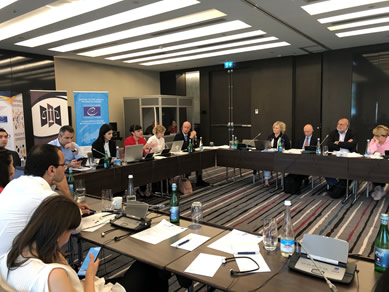 Mrs. Ksenija Renko, Jupiter Strategic Consulting, presented recommendations with examples of social media misconduct that can compromise the independence, integrity and impartiality of a judge, undermine public confidence in the judiciary, and lead to disciplinary action against a judge. She explained that the CEELI Practical Guidelines will summarize these considerations and provide judges with clear overview on the pros and cons of social media use, and offer recommendations on how to use it safely. This document will be relevant to individual judges who are active on social media and also to those responsible for setting national guidelines for judicial conduct, including members of judicial council, court presidents, officials from judicial associations, and any other members of judiciary who need to set regulations on the behaviour of judges using social media.