Prevention of corruption and promoting integrity and ethical culture in society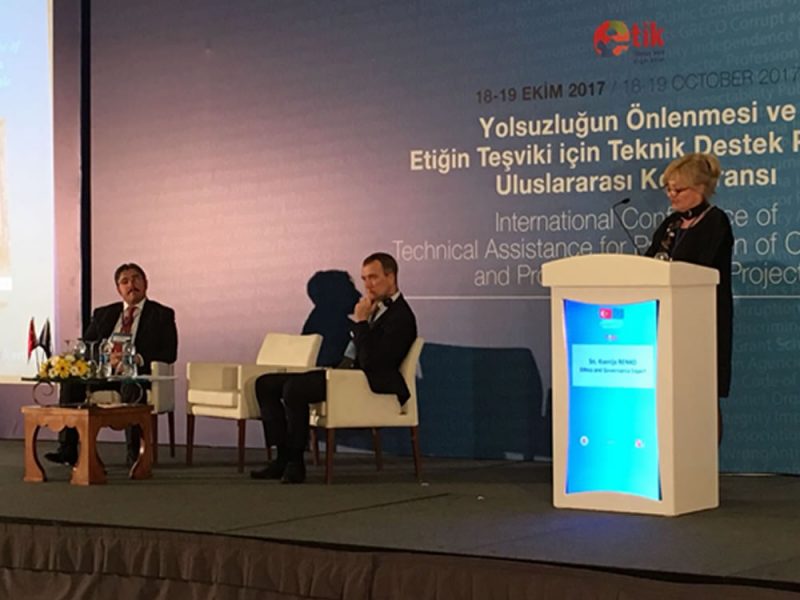 October 2017, Ankara, Turkey
As one of the last activities under a European Union-funded project aiming at promoting an ethical culture in society, an international conference gathered the Minister for National Education Mr. İsmet Yılmaz, the Minister of Customs and Trade, Mr. Bülent Tüfenkçi, the representative of the EU Delegation to Turkey, Counsellor Dr. Michael Rupp, as well as other representatives and stakeholders, including experts from European countries and international organisations such as the UN Office on Drugs and Crime and Transparency International.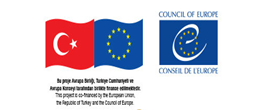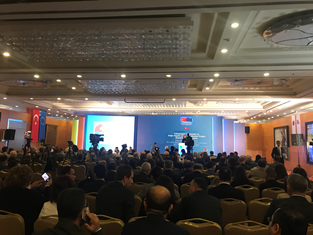 The €2.5 million EU-funded project aims at strengthening the Council of Ethics for Public Officials and NGOs, and entails 2 pillars: one Technical Assistance implemented with the Council of Ethics and one grant implemented with NGOs in the field.
Turkey set up a Council of Ethics for Public Service in 2004 and adopted a Code of Ethics for Public Officials in the following year. The Council is responsible for monitoring the implementation of this Code. Ethics commissions established in ministries evaluate ethical practices and make recommendations. The project provides technical support to strengthen the capacity of the Council of Ethics. It is supporting the Ethics Platform which is a tool established under previous EU funding, bringing together all relevant public institutions and civil society organisations. The platform is promoting ethics and developing strategies and policies in the field.
The EU anticipates that the outcome under this project will significantly contribute to a greater understanding of ethical standards, which will contribute to corruption prevention in Turkey and support the fulfilment of the Copenhagen Criteria for EU accession and the recommendations of the Group of States against Corruption (GRECO).
On the main panel on Global Concept on Prevention of corruption and Promotion of Ethics – International standards, good practices and different organizational models – were included Egidijus Radzevicius, Deputy director of Presentation of the Lithuanian Independent. Anti-Corruption Agency who presented Lithuanian Model in Preventing and Combating of Corruption; Ksenija Renko, Communication Expert, JUPITER Strategic Consulting Ltd., who presented Public Awareness Campaigns for Anticorruption and Promotion of Ethics implemented in Croatia and Serbia; Natali Phalén, Secretary general of The Swedish Anti-Corruption Institute for Business Sector who was talking about efforts to Prevent Corruption and Swedish Practice; Sigall Horovitz, Crime Prevention and Criminal Justice Officer from United Nations Office on Drugs and Crime who was talking about global efforts in prevention of corruption; Roberto Kukutschka, Researcher – Integrity Expert from Transparency International in Berlin gave presentation of the report on National Integrity System Assessment of Turkey".