The role of social media in the communication of judges, the 3rd International Judicial Conference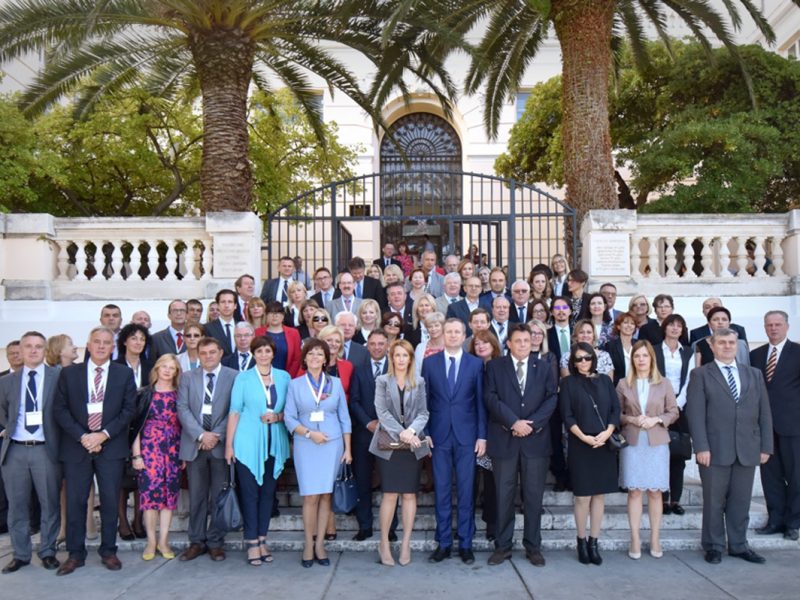 September 2017, Zadar, Croatia

The 3rd International Judicial Conference was dedicated to the role of contemporary judiciary in enhancing public confidence in the justice system by improving the efficiency of the judiciary and facilitating access to justice. For the first time in the Republic of Croatia, judges discussed the role of social media as an important communication channel that can significantly enhance communication between courts, journalists and citizens, with the aim of promoting confidence in the judiciary. One of the important topics was communicating in a global environment where spreading false information through social networks is becoming a serious threat.
The 3rd International Judicial Conference was organized by the Association of Croatian Judges in cooperation with the University of Zadar and with support of the Ministry of Justice of the Republic of Croatia, the U.S. Embassy in Zagreb, the City of Zadar, Zadar County and the CEELI Institute in Prague. The importance of this event was highlighted by Minister of Justice Dražen Bošnjaković, President of the Supreme Court of the Republic of Croatia Đuro Sessa and Mayor of Zadar County Božidar Longin as well as Program Director of the 3rd International Judicial Conference, judge Davor Dubravica.
The sole fact that 90 judges from 22 countries participated on 3rd International Judicial Conference also showed great interest in the topics. Participants were presented with the European Union Judicial Situation Survey 2017, developed by the European Commission as a comparative information tool to help its member states in improving the efficiency of their national judicial systems, thereby ensure quality, independence and efficiency of judicial systems.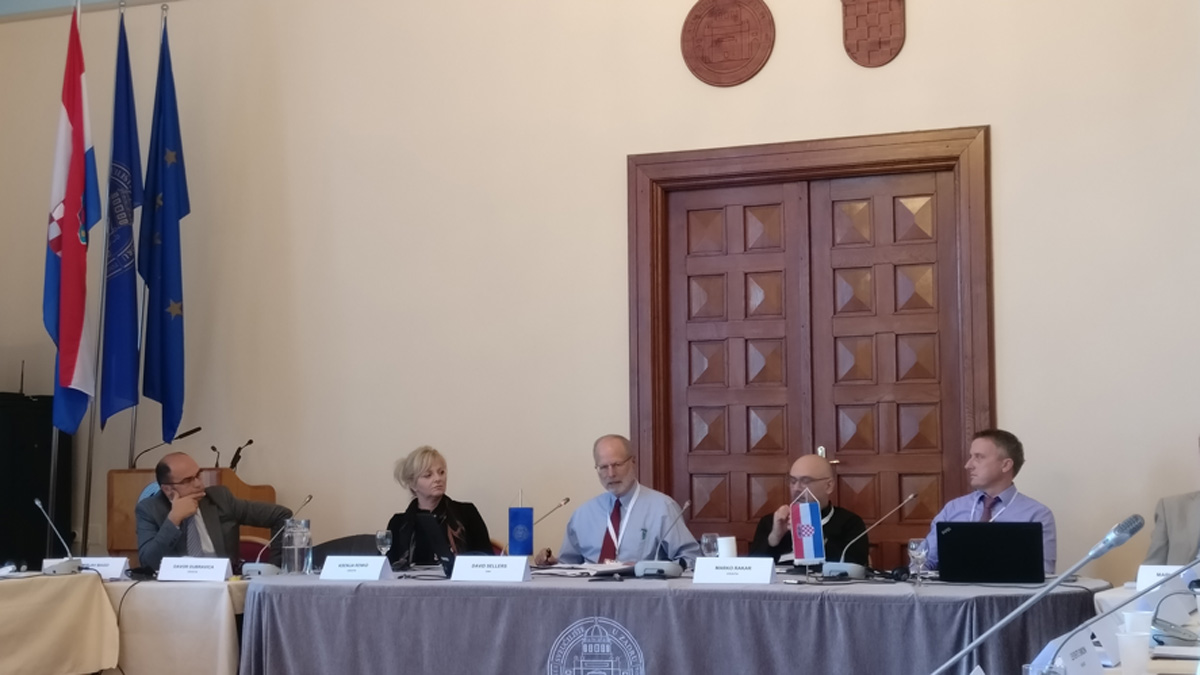 For the first time, new media were presented to the judges as important tools for effective court communication in changing world of communication – because they are significantly transforming the way people seek out information and provide opportunities for courts to listen to public concerns and to promote openness and accountability. Also, they can significantly encourage conversation between courts, journalists and citizens and seize the opportunity for courts to transparently promote trust and confidence in Judiciary. Undoubtedly, communication in environment where spread of false information through social networks is becoming a serious threat.
Mr. David Sellers, Assistant Director, Office of Public Affairs in Administrative Office of the United States Courts and communication experts from Croatia, Ksenija Renko, Jupiter Strategic Consultants, and Marko Rakar, Mrak services, addressed all those topics and open discussion on how to communicate and preserve faith and trust in Judiciary in a post-truth era when facts and truth are no longer privileged and when so called "alternative facts" do not care about objective standards or factual accuracy.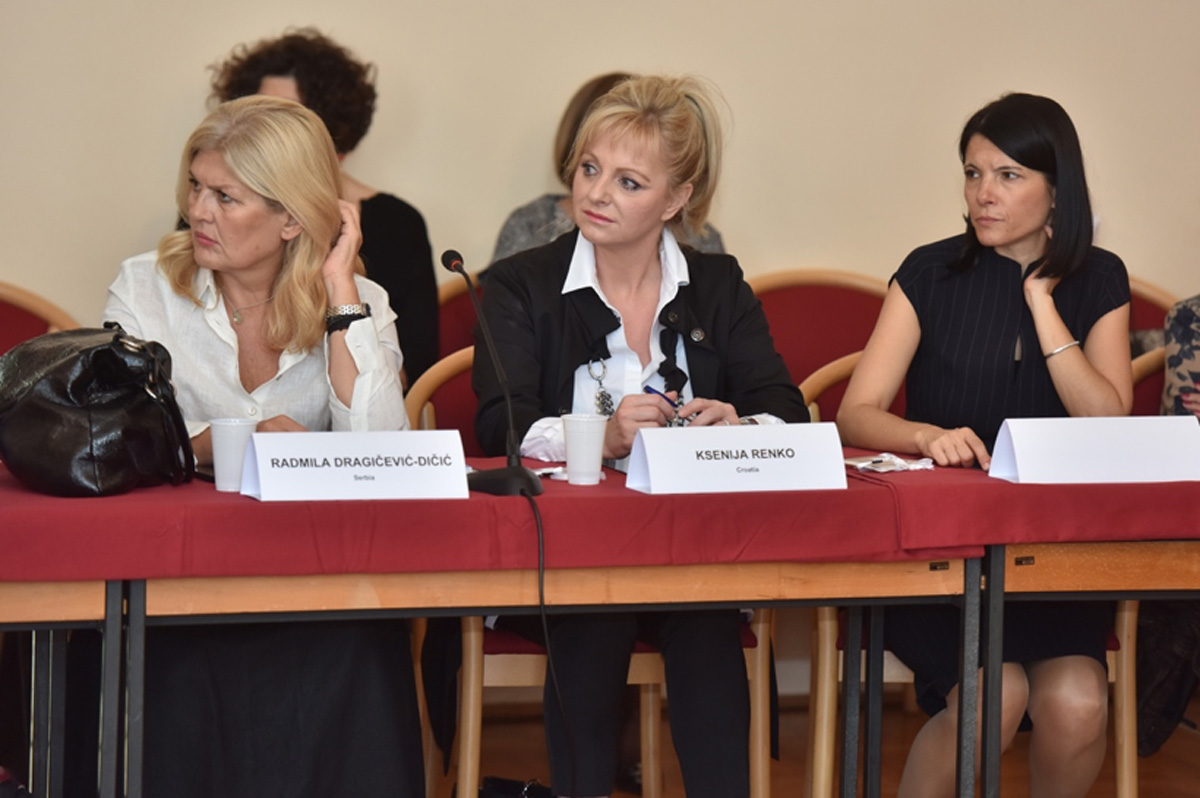 Presenters also provided judges with good practices in court communication on Internet and different social networks, such as judge's communication on Facebook, LinkedIn, Instagram, Twitter, blogs etc. (sharing photos from holidays, socializing, dating…), sharing links on topics that can become future cases which involve some of the judges, prosecutors or attorneys. Main questions which were addressed and opened debate were: Is this kind of communication adequate for Judicial profession – or not? Should Judge be a member of online social networking community? Should Judge use social network to comment recent political and social issues? Is LinkedIn appropriate for judiciary profession? If we consider two main professions in judiciary practice – lawyers and judges in e.g. LinkedIn world, we could face the next three relevant questions: Should lawyer accept an invitation to connect from a judge? Should lawyer send an invitation to connect with judge? Should lawyer endorse judge's legal skills or write a recommendation on the judge's profile page – or vice-versa?
All those topics were highly appreciated and discussed among the participants as judges in CEE countries face huge pressure from the media, especially when handling politically sensitive cases and high-level corruption cases.